Oct

30
Tags
Related Posts
Share This
Halloween Talk Show Roundup
Every year for Halloween, our favorite talk shows dress up in ridiculous, funny, or clever costumes on live TV. The costumes are either group or individual costumes. This year, Good Morning America, The Today Show, and Ellen DeGeneres dressed up in some insane outfits to celebrate one of America's favorite holidays–and it's possible these show hosts have already taken home the best Halloween costume prizes.
The Today Show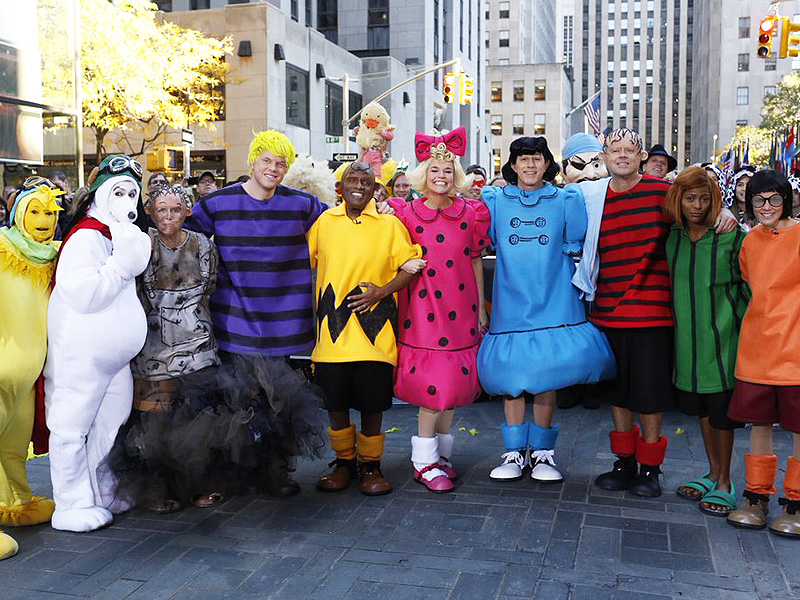 Yes, that is Matt Laurer dressed up as Lucy from the Peanuts, and Al Roker dressed as Charlie Brown. The whole gang dressed up as a character from the Peanuts, which will be releasing the latest film in theaters on November 6. The costumes, as you can see, are incredibly outrageous. Al Roker's "hair" is nothing but (what looks like) a little curl of plastic to resemble Charlie's hair. He also has little tiny ears attached. People have already deemed this group's costume ensemble both creative, and creepy.
Good Morning America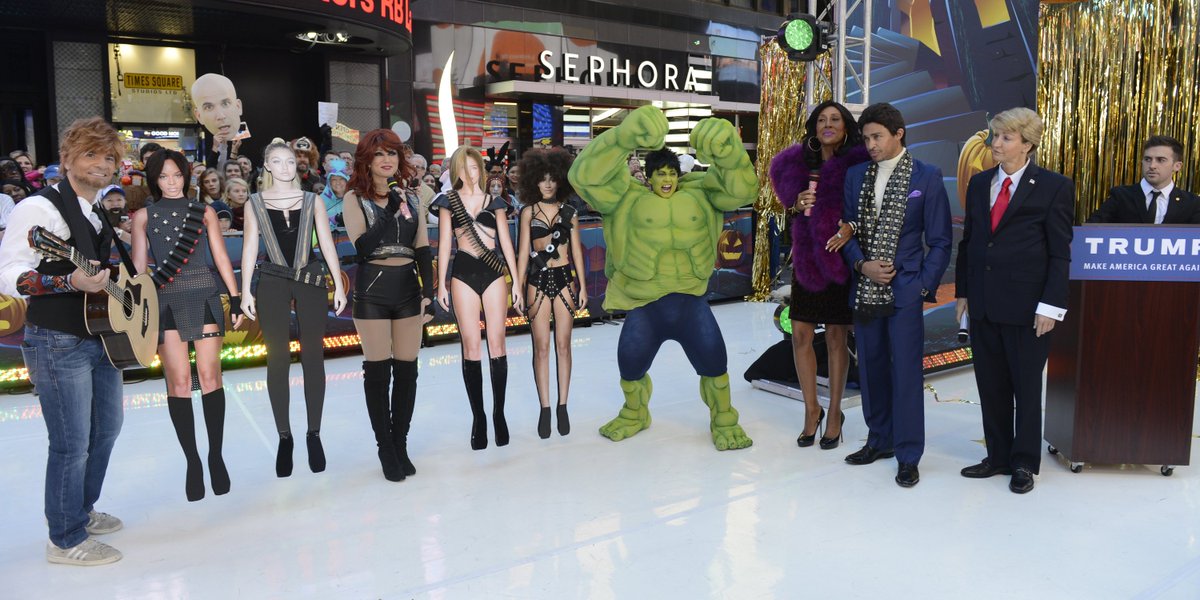 Here we have the GMA crew dressed in an assortment of pop culture costumes ranging from Donald Trump to Taylor Swift's "Bad Blood" crew. Robin Roberts and T.J. Holmes dressed as Cookie and Lucious from Fox's musical drama Empire. Amy Robach dressed as one of this year's more popular costumes–Taylor Swift–"Bad Blood" version. And of course, we have George Stephanopoulos dressed as the famous Ed Sheeran (beside Taylor Swift, of course).
Ellen DeGeneres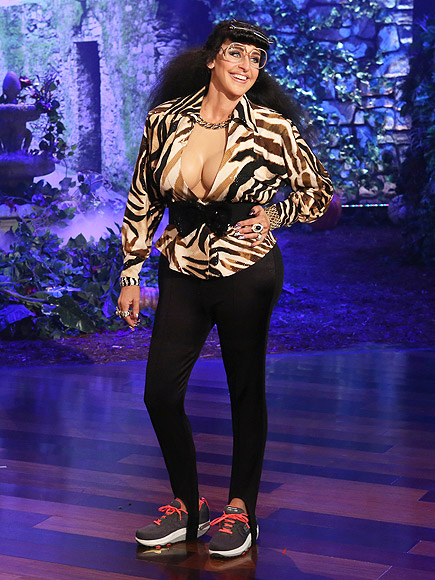 Lastly, Ellen did something a little out of the ordinary–became "Karla Kardashian," a sister of the famous family. She spoofed the trailer of the upcoming new season of Keeping Up With the Kardashians, and joked around, saying she (Karla), hasn't been given much spotlight in the Kardashian family. For a good laugh, you can watch Karla's segment here.