The Best Proposals of 2013
Oh, Internet. I thank you for so many things.  Grumpy cat memes, pictures of baby animals, and videos of babies eating pickles. One thing I love most of all about the Internet is that it brings proposals and weddings from all over the world to me. TLC, you've made a valiant effort to fuel my wedding obsession, but you'd be nothing without the Internet to supplement. Oh, and Pinterest. Don't forget Pinterest.
For some reason, I can't watch a wedding (literally any wedding) without tearing up, and the same is true of a good marriage proposal. Though my boyfriend may curse you for raising my standards so high, I'd like to take a moment to commend the creative men of 2013 whose proposals sent my for the Kleenex.
1. The Harry Potter Proposal
Usually when a couple incorporates too much pop culture I shake my head and say, you're going to regret that in a few years! But Harry Potter is timeless, and this is great.
(Video here)
2. The Pinterest Wedding
This guy stalked his girlfriend's wedding Pinterest board, planned her dream wedding, and then proposed and got married in the same day. What an amazing man.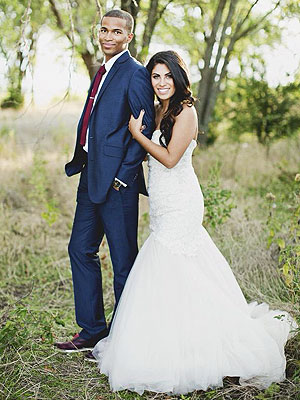 (Video here)
3. The StoryBook Proposal
This guy made an adorable children's book and proposed to his girlfriend in a library. Extra points for reminding me of Despicable Me.
(Story here)
4. The Pug Proposal
Ohh my goodness, how could you say no to that face? Or that one? Or that one? I love pugs.
(Story here)
5. The Home Depot Proposal
I thought I was over flash mobs, but then all of a sudden I was crying.
(Video here)
About the Author: Thanks to Alexandra for submitting this post. Alex is a wedding blogger and a contributing writer for many unique wedding venues across the United States, including Arsenic & Old Lace. Check out their website for a  beautiful Eureka Springs wedding in the Ozarks.