Halloween 2013: 5 Couples Costumes That Aren't the Worst
I always thought that the plug and socket couples costume that is sold at Halloween stores all over the place was just one of those things that they put out on the shelves every year and no one buys. But then lo and behold, last year I saw a plug and socket proudly flaunting their inappropriate and poorly constructed costumes for all to see. It's easy for couples costumes to be groan-worthy or even cringe-worthy, but do they have to be?
I was thinking of doing a couples costume with my boyfriend this year, so I thought I'd take to the Internet to see if I could find something cute and fun for this Halloween. If you're in a similar situation, check out my picks for couples costumes that won't make everyone hate you.
1. Firefighter and Dalmatian
This costume has definite awww factor, but it isn't as horribly cliche as many of the options out there. It's also super easy to DIY on a budget, which gives it some major points.
2. Waldo and Carmen Sandiego
By themselves, these costumes are just so-so. But together? Pure gold.
3. Miley Cyrus and Robin Thicke
I have a soft spot for pop culture costumes, and I think this one is super fun even if there are going to be millions of them out this Halloween.
4. Lady Liberty and Uncle Sam
I love America, and so I love this costume. If you want to be topical, you can throw a "Closed for Business" sign around your neck and call yourself the government shutdown.
5. Ash and Pikachu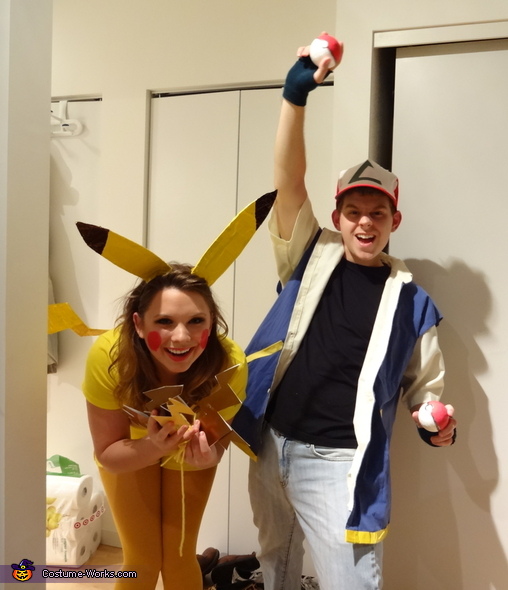 References to childhood are always fun, and pikachu is just plain adorable. Enough said.